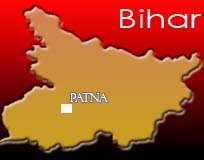 Patna, Feb 9
: Around 100 suspected Maoists killed six police officers near Patna on Monday, the police said.
Local police official Neelmani said the officers were gunned down during a religious function in Bihar where the Naxalites maintain a major influence.
He also said that the authorities were suspecting Maoist rebels' hands in the attack, as an investigation was under way.
Naxalites frequently target police and government officials in this region that is about 50 miles (80 kilometers) south of Patna, the capital of Bihar.